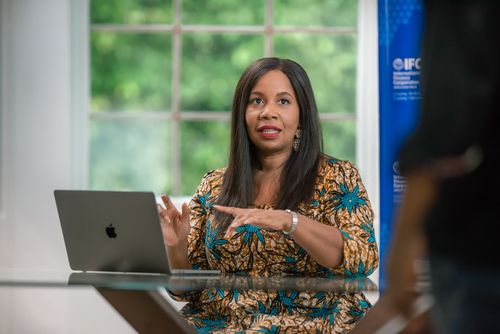 Ronke-Amoni Ogunsulire
Regional Manager for the Caribbean
,
International Finance Corporation (IFC)
Ronke-Amoni Ogunsulire currently serves as IFC's Regional Manager for the Caribbean. Based in Santo Domingo, Ms. Ogunsulire oversees IFC's investment and advisory services in the Dominican Republic, Haiti, and the English-speaking Caribbean.
Prior to this role, Ogunsulire was IFC's Regional Manager for the Ghana Sub-region, overseeing Benin, Burkina Faso, Ghana, Niger, and Togo. She worked as an Adviser to the CEO of IFC and as Principal Investment Officer in the Africa Region. Ms. Ogunsulire graduated from Yale University with an MBA in Finance and a Master's Degree in Environmental Studies. She also holds Bachelor's Degrees in Chemical Engineering and in Engineering Sciences from Dartmouth College.