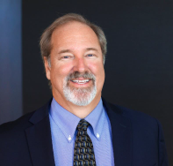 Robert Blenker
President and CEO
,
WRB Energy
Mr. Blenker heads WRB Energy and is a Principal of the WRB Serra Partners, is a veteran renewable energy executive with a decades-long track record sourcing, developing, and managing infrastructure projects, particularly in Latin America and the Caribbean. He has developed renewable energy projects, vertically-integrated utilities, and sustainable infrastructure in Honduras, Uzbekistan, Nigeria, Mauritania, Colombia, Jamaica, Turks and Caicos, Dominican Republic, Dominica, and the United States. He is the President & CEO of WRB Energy and was the lead developer of the 20 MW Content Solar, the first utility-scale PV project in Jamaica.
Prior to WRB Energy, Mr. Blenker founded and served as President of the Utila Power Company, a vertically integrated electric utility in Honduras, and co-founded the Tennessee Valley Infrastructure Group, one of North America's top five wind construction firms. Additionally, Mr. Blenker generated a pipeline of 1,200 MW of wind generation assets as Vice President Development – New Markets for Airtricity. He began his career in the United States Peace Corps where he served as the Country Director in the Kyrgyz Republic, Slovak Republic, Hungary, Armenia, and Nicaragua and held executive positions in Honduras, Argentina and Uruguay.
Mr. Blenker is an active member of the renewable energy community and has developed renewable energy interconnection policies for three Caribbean utilities and geothermal legislation and resource agreements in two Caribbean countries. He has served as a director of GRENLEC, has advised the Caribbean Renewable Energy Forum, and is past Chari of Caribbean Student Environmental Alliance (now WaterWays). He earned an MAIA in international administration and development economics from Ohio University and a BS in wildlife management and natural resources administration from The Ohio State University where he won the Konrad Lorenz Award for outstanding ethological studies.