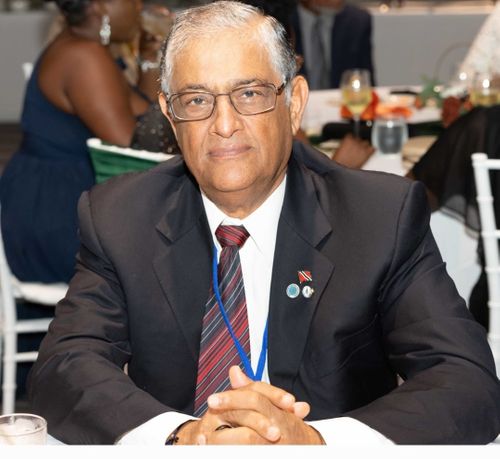 Rawle Baddaloo FNI, MSc., MCIT
Chairman - Decarbonization Committee
,
Caribbean Shipping Association (CSA)
Captain Rawle Baddaloo has worked in the maritime sector since 1967. He was trained in the British Merchant Navy where he began as a cadet and left as a master mariner. He is a graduate of the World Maritime University, earning a Master's in Maritime Safety Administration in 1988. He worked at the Point Lisas Industrial Port Development Corporation where he served for 28 years before retiring as President (Actg).
Captain Baddaloo is a Past President and Honorary Member of the Shipping Association of Trinidad and Tobago, and the Caribbean Shipping Association (CSA), where also served as Group B Representative, Training Director and Chairman of the Transport Committee. Notably, he was part of the team that rewrote the CSA Rules to introduce the Association's current structure. He also helped establish the CSA's Silver Club in 1995.
Captain Baddaloo is a Fellow of the Nautical Institute and has chaired the National Maritime Industry Development Committee in Trinidad and Tobago for several years.
He is the current Co-Leader of the Caribbean Marine Environment Protection Association, appointed by CSA, and continues to mentor young people in maritime careers. He is a director-at-large of the American Caribbean Maritime Foundation, an advocate for better conditions for seafarers and supports initiatives for cleaner oceans and reduced carbon emissions.