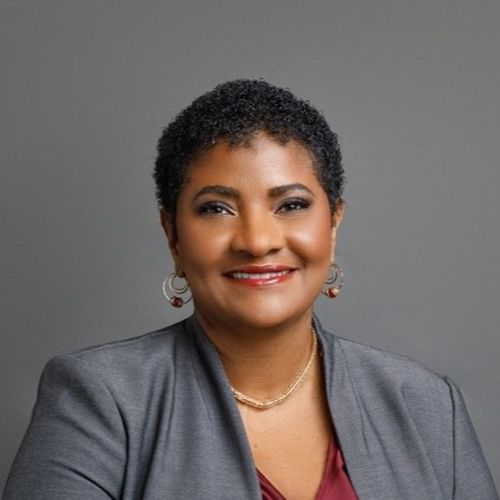 Gillian Charles-Gollop
Executive Director, Corporate Banking & Sustainable Finance
,
CIBC FirstCaribbean
Mrs. Gillian Charles-Gollop ACIB, MBA is Executive Director, Corporate Banking and Sustainable Finance at CIBC FirstCaribbean International Bank and leads the Bank's regional Corporate Banking and International Corporate teams. Gillian has over 30 years' experience in the banking and financial services sector covering various roles in corporate banking, capital markets, investment banking, governance, strategy, credit risk & operational risk management.
As part of the Corporate & Investment Banking leadership team at CIBC FirstCaribbean, Gillian has successfully arranged and executed more than US$5 billion in loan financing, merger and acquisition advisory transactions arranged for both public and private sector clients in the Caribbean and has made a remarkable contribution to loan asset growth in various sectors including real estate, renewable energy, infrastructure, regulated telecom and electric utilities.
With CIBC FirstCaribbean's focus on advancing its ESG strategy, Gillian is also a key lead on sustainable development initiatives for the delivery of products and solutions to regional sovereign & corporate clients and was the execution lead for CIBC FirstCaribbean in the US$150 million Barbados Blue Loan financing which was recently recognized globally with the IFR Sustainable Loan Financing Award.
Gillian is an Associate of the Institute of Canadian Bankers and holds a Master of Business Administration (Finance) from the University of Leicester, United Kingdom.