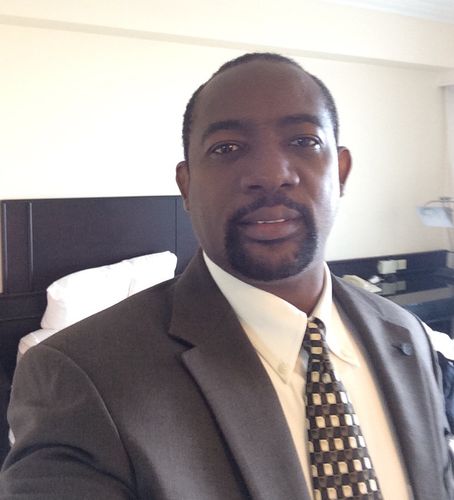 Erwin Edwards
Chief Executive Officer
,
Atom Solutions Inc.
Dr. Erwin Edwards has worked in energy for the last 20 years and ICT for over 35 years. He possesses a Bachelor of Science Degree in Natural Sciences with a double major in Computer Science and Physics from the University of the West Indies. He went on to complete a Masters in Philosophy from the Department of Physics in the special area of alternate energy and a PhD in the department of Economics in Energy Efficiency. Erwin was also trained in negotiation at the Ivey School of Business, University of Southern Ontario and ISO standards on carbon reduction in the UK.
Dr. Edwards has completed energy consultancies for major companies and institutions in Barbados and around the region in the area of ICT, Energy and Environment, including the IDB, UNDP, UNIDO, World Bank, CARICOM, OECS, 5Cs, CARILEC, ITC, ITU, OLADE, 5Cs, and the UN Economic Commissions of Latin America and Caribbean Governments.
He is the winner of the Barbados Coalition of Service Industries' Service Exporter of the Year Award for 2009 and one of the first graduates of the BCSI SECEP export readiness programme. Dr. Edwards has written for local publications and has published with Elsevier (Renewable Energy Journal) for which he has been a volunteer reviewer for the last 12 years.
He chaired the National Electro-technical Committee (NEC) under the BNSI and a Regional Project team for Labelling Standards for CROSQ. Dr. Edwards is also a founding member of the Barbados Energy Professional Association and the Barbados ICT Association.
Dr. Edwards has played a leadership role in developing and launching portions of the M.Sc. Energy Management and Renewable Energy Technology programmes at UWI Cave Hill and St. Augustine campuses. He has worked with the German funded International Network for Energy and Environmental Sustainability (INEES), a network of universities from Germany, Ghana, Bangladesh, Colombia, and the Caribbean. The network focused on building capacity and facilitating the exchange of lecturers and students within the network of participating universities. He led the BRIDGE Project which is a major regional Renewable Energy and ICT IDB Capacity Building project in Barbados, Jamaica and Trinidad and Tobago. He is currently the CEO of Atom Solutions Inc. in Barbados.