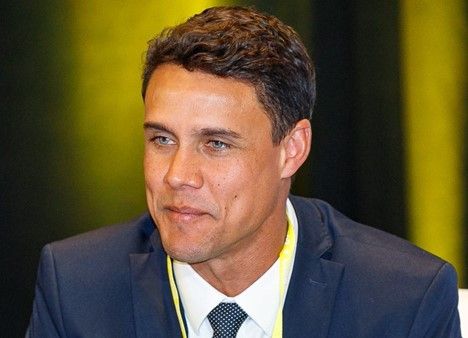 Christopher Straughn
Sustainable Energy Specialist
,
Caribbean Development Bank
Mr. Christopher Straughn is an experienced process and project engineer with over 15 years of experience in the energy sector. Working with the Sustainable Energy Unit of the Caribbean Development Bank (CDB) since early 2019, Mr. Straughn handles stakeholder engagement, collaboration with partner organizations and member countries, as well as identification and screening of sustainable energy opportunities for the Bank.
In addition to this, he is also responsible for the management of several special funding programmes for sustainable energy interventions. This includes the CDB/IDB Sustainable Energy Facility (SEF) for the Eastern Caribbean Programme, which is the primary funding programme under CDB's GeoSmart Initiative – focused on supporting geothermal energy development in the Caribbean. In this regard, Mr. Straughn has played a lead role in mobilising funding for project preparation and investment in geothermal energy development projects in CDB Borrowing Member Countries.
Prior to his assignment with CDB, Mr. Straughn held various technical and managerial roles, including in multi-national engineering firms and operating companies. He is a Certified Energy Manager, holds a Master of Science degree in Chemical Engineering from the University of Leeds, United Kingdom, as well as a Bachelor of Science in Chemistry from the University of the West Indies, in Barbados.