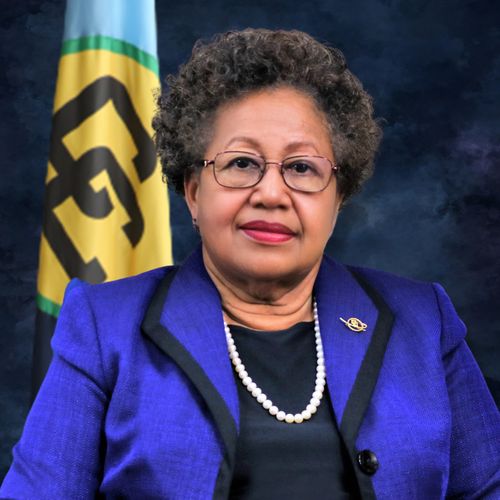 Carla N. Barnett
Secretary-General
,
The Caribbean Community (CARICOM) Secretariat
Dr. Carla Barnett, CBE, became the eighth Secretary-General of the Caribbean Community (CARICOM) on 15 August 2021.
An economist, she brings over 30 years of professional experience in the Region to the post, including having served as Deputy Secretary-General, CARICOM Secretariat; Deputy Governor, Central Bank of Belize; Financial Secretary, Government of Belize; and Vice President, Operations, Caribbean Development Bank, blazing a trail as the first woman appointed in these positions.
Her multi-faceted career also includes appointments as Senator and Minister of State in the Government of Belize. She is a Member of the CIWiL Belize Chapter; past President, Belize YWCA; and Board Member, Haven House.
Dr. Barnett has received several awards, including Commander of the British Empire.